FHFT

Exhibition Design
2018
Foods have feelings too is an interactive storytelling piece that includes anthropomorphic food, food made out of clay, photo/light sensors linked to an Arduino and the p5.js editor, and Syphoner to connect p5.js to Madmapper for projection mapping.


Users will have to interact with the clay food and those interactions will activate animations made in after effects.


When users pick up the clay-made physical versions of the food, short animated clips of the different foods play. These clips play short stories that focus on loss and detail what it's like to lose someone special.
CODE
WORKING PROTOTYPE


TESTING OUT INTERACTIONS
TESTING OUT PROJECTION MAPPING
USER TESTING


ITP SHOW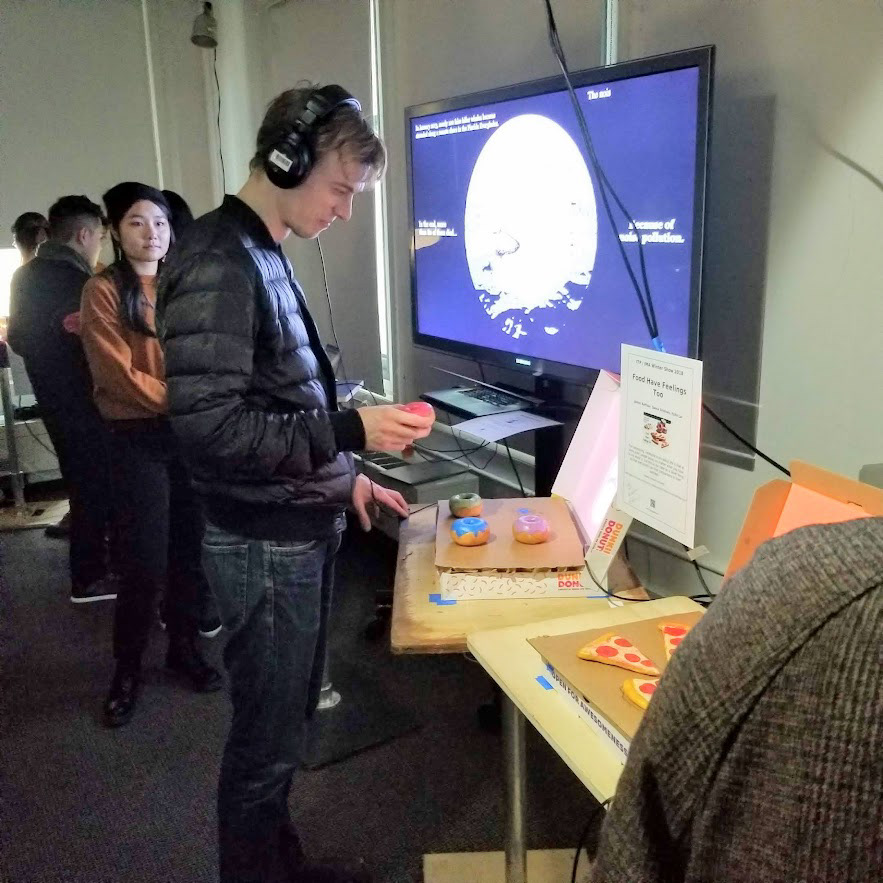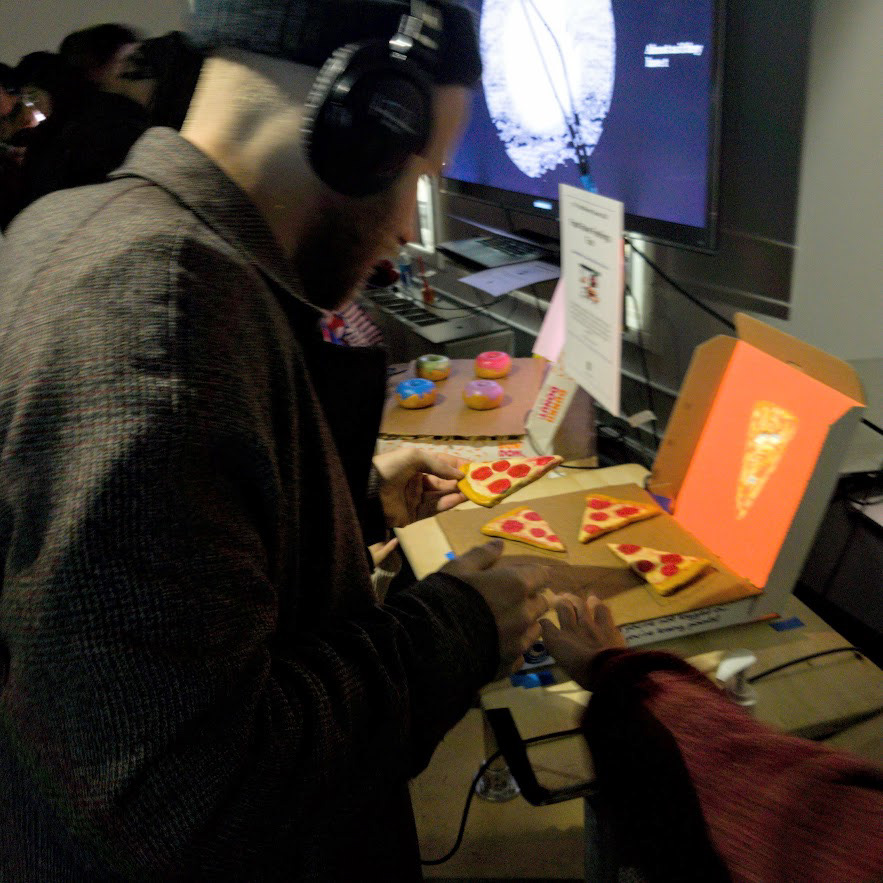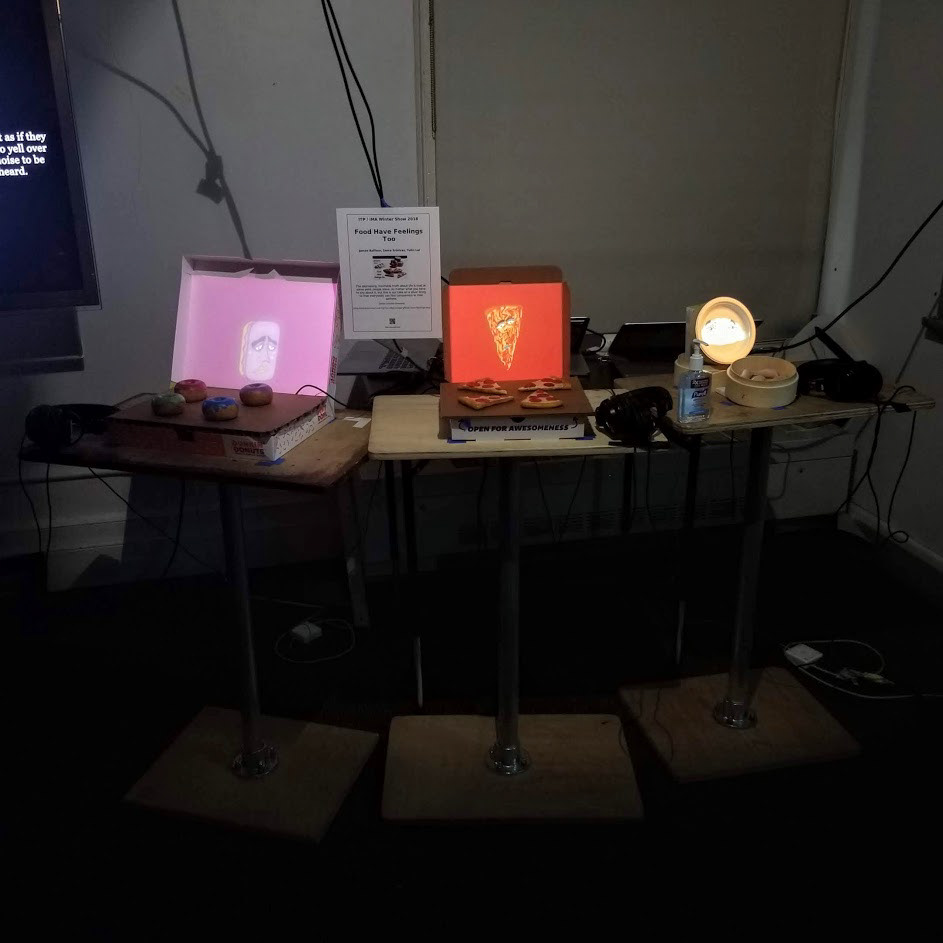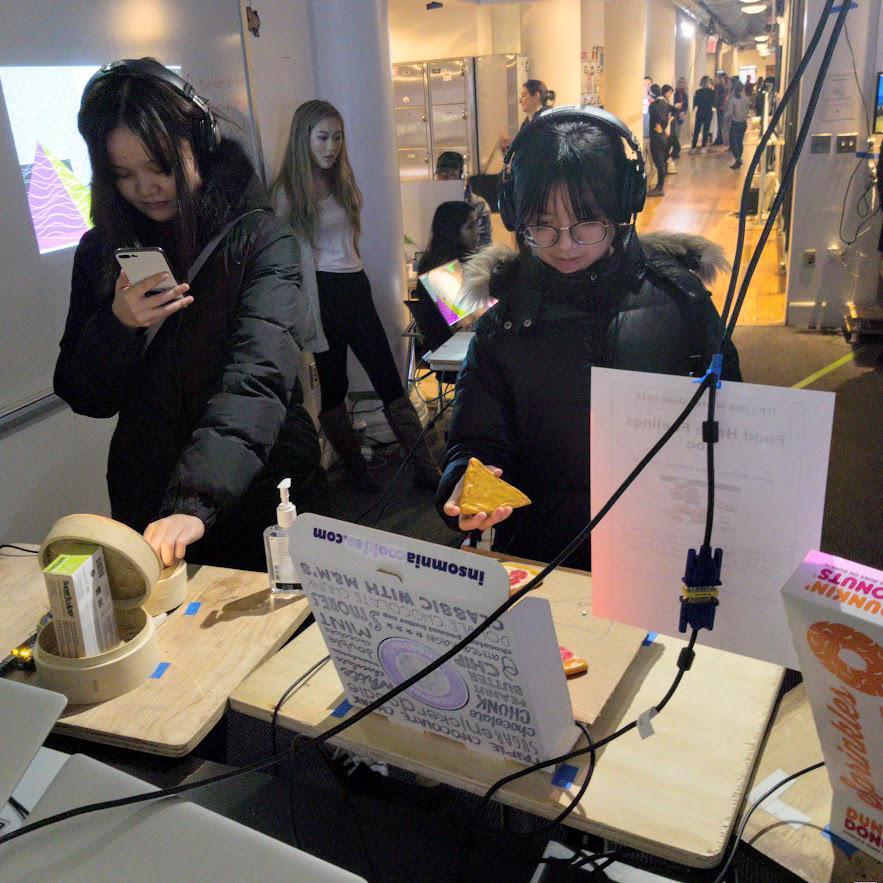 This project was a collaboration between myself, Sama Sirinivas and Yulin Lai, fellow students at NYU Tisch's Interactive Media Arts program. I worked on the Code, Interaction, Character Design, and Animations